6 Sustainable Landscaping Tips For Northern Colorado
Spring is here, and it is our favorite time of year! The landscape changes into vibrant colors, promising growth, and new life. We have noticed an increasing demand for sustainable landscape designs that balance our local ecosystem, reduce negative environmental impact, and create a more modern-looking yard to sustain Colorado's high-plains, desert environment. If you are installing a new landscaping project or renovating an existing outdoor space, consider these sustainable landscaping tips for long-lasting and appealing benefits.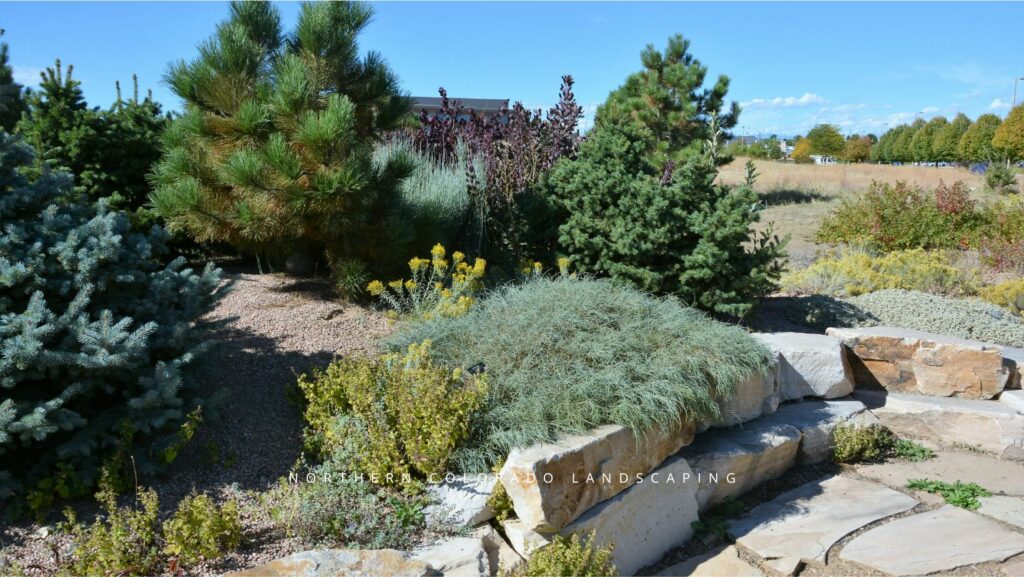 How To Create Sustainable Landscape in Northern Colorado
Set Goals & Create a Design: Whether you do your own research or talk with a pro, determine what your goals are for your outdoor living area. A functional and attractive design will be unique to your outdoor space and usage. Even if you decide to complete your project in budget-friendly stages, a complete plan will be a worthwhile investment in creating a sustainable and cost-effective landscape for your home.
Sustainable Irrigation: Sustainable landscaping includes appropriate water usage and waste reduction. A sustainable irrigation system can also save money. Colorado State University's Extension Office says that "savings averaging 40 percent are easily possible with proper design, maintenance, and management of automatic irrigation systems." Regardless of the age of your sprinkler system, annual maintenance is recommended to check for leaks and adjust sprinkler heads.
Make Smart Plant Choices: When considering plants, consider placement, soil, size, and water usage. If you are creating your own plant list, consult with local nurseries or PlantSelect.org to learn about water-wise plants that offer big beauty while using fewer resources.
Add Shade: Consider the exposure to the sun and wind when creating your sustainable landscaping plan. When placed strategically, shade offers a physical benefit to plants and your home that can help reduce energy costs.
Optimize Hardscapes: Adding hardscapes (paths, walls, patios) to your yard reduces your turf area and enhances your outdoor living space. Hardscapes are an excellent option for homeowners who enjoy spending time in their yards while reducing lawn and plant maintenance. It is also a great way to direct traffic and keep guests off vulnerable landscapes.
Lean on Professionals– There is a lot to consider when it comes to sustainable landscaping. Leaning on local landscape professionals can save you time and money in the long run. If you prefer to install your own landscaping, we still recommend consulting with a professional designer to ensure your sustainable landscape will be well planned and built to last.
A 2017 study at Colorado State University found that for every dollar invested in a residential landscape, the average return is 135%. The study also shared that a high-quality landscape can increase the value of a home by as much as 10%!
Spring is the best time to reach out about your goals for your outdoor living space. Northern Colorado Landscaping has the knowledge and tools to create the sustainable landscape of your dreams. Contact us today at info@northerncoloradolandscaping.com or 970-593-2151.
About Northern Colorado Landscaping
Located in Berthoud, Northern Colorado Landscaping provides landscaping design, installation, and renovation services across Northern Colorado. The company also offers residential and commercial lawn maintenance services. Seasonally, Northern Colorado Landscaping provides Christmas light installation and snow removal. To learn more about Northern Colorado Landscaping, visit their webpage: northerncoloradolandscaping.com.
Contact Information: Cat Portillo, Office Manager, 970-593-2151