Northern Colorado Halloween Ideas To Make Your Home Bootiful for Trick or Treaters
Are you looking for a fun way to decorate your home for Halloween this year? We have some Halloween lights and decorations that will make your front porch and yard stand out. If you want some fun Halloween decoration ideas, check out what we have to offer below and contact us to order!
Halloween Light Spritzers
Haven't heard of spritzers? They are a top seller for us at Christmas and we are expanding them to Halloween! Spritzers are the unsung tree and porch lighting hero for Christmas and it is time to incorporate them into your Halloween decorating. Spritzers are really flexible and can be used indoors or outdoors. You have many options with them as you fan them out into a ball, lay them flat, curl them up, twist them around, or even pair them with other décor to lighten them up (like a big spider).

The purple and orange Halloween spritzers are a fun accessory. There are so many crafty things you can do with these spritzers for Halloween. We can hang them in your trees to brighten up your yard for trick or treaters. You can hang them from your porch, a porch rail, or in your windows. Or you can stake them to light up a walkway!
Decorating for a Halloween Party? Spritzers can be used inside too! Hand them from entryways or chandeliers or lay them flat on tables. The options are really endless when it comes to using holiday spritzers.
Best of all, spritzers are easy to store! Whether you have us hang them and store them for you, or you purchase them for your own creative decorating, they fold up and fit back into their small boxes.
Halloween LED Light Displays
We have some really fun LED light displays for Halloween. You can place them in your windows or display on your front porch. We have a variety of shapes and sizes.

Halloween Inflatables
Who doesn't love a big inflatable for Halloween. Whether you have one for your yard or an entire collection, the inflatables will make your home look seasonal and welcoming for trick or treaters.

Northern Colorado Landscaping offers Halloween lighting and Halloween décor, in addition to our landscaping services. Contact us to learn more about Halloween lighting installation or to purchase Halloween lighting or décor featured in this article!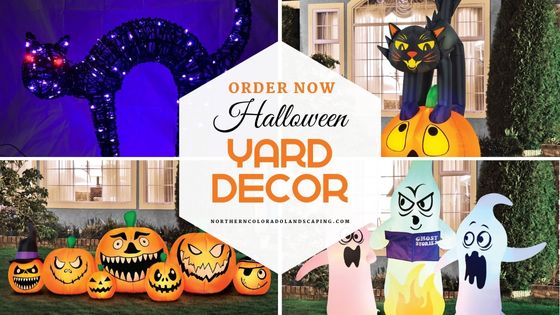 Holiday Lighting Services in Northern Colorado
Also, the fall is a great time to start planning your holiday lighting. Our holiday lighting franchise, We Hang Christmas Lights of Northern Colorado provides all-inclusive holiday lighting services. All you have to do is select your bulb colors and we do the rest. We offer commercial-grade materials, installation, maintenance throughout the season, removal, and storage for one price! Call us today for a free consultation at 970-593-2151!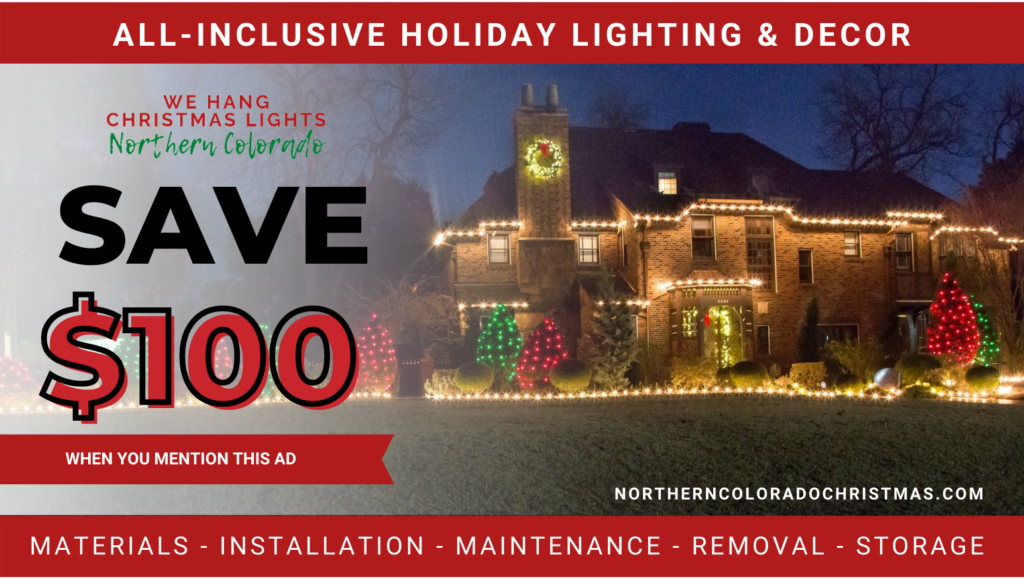 About Northern Colorado Landscaping
Northern Colorado Landscaping in Berthoud is a locally grown, family-owned and operated landscaping company. We provided a full range of landscaping and lawn maintenance services throughout Northern Colorado. Contact us today to schedule your free estimate!