Fall Lawn Care Tips
Just because summer is over does not mean you should forget about your lawn. With cooler weather right around the corner, the health of your lawn and garden next year will depend on the time you put into fall lawn care this year. One of the best aspects of fall in Colorado is the beautiful weather. You can take advantage of the beautiful fall weather and get your lawn and garden ready for winter. Here are some Colorado fall lawn care tips we recommend.
Continue to Water
After the extremely dry summer, fall, and winter watering is critical for your lawn, trees, and plants. Once your sprinkler system is turned off, continue watering your lawn by hand throughout October. For your trees, water once or twice a month throughout the winter. The CSU Extention office recommends watering trees with 10 gallons of water per diameter inch of the tree trunk. Do not water if the temperature is below 40 degrees.
Aerate
The fall is the best time of year to aerate your lawn. The compacted clay soil in Colorado benefits from aeration as it loosens up the soil, giving roots the opportunity to grow deeper. Aeration also allows water, oxygen, and nutrients to penetrate the soil.
Fertilize Your Lawn
Fertilizing your lawn in the fall will give your lawn a good start for next spring.
Pull Weeds
Fall is a great time to pull the weeds (including the roots). Killing weeds in the fall will mean fewer weeds coming back in the spring.
Rake Leaves
Avoid leaving a thick layer of leaves on your lawn. Rake them up to prevent your lawn from suffocating your lawn throughout.
Winterize Your Sprinkler System
Winterizing your sprinkler is critical in Colorado to avoid frozen and burst irrigation pipes or damage to your sprinkler heads. We recommend completing this in October before there is a hard freeze.
Northern Colorado Landscaping offers fall landscaping and lawn care services including yard cleanups, aeration and sprinkler blowouts. Contact us today to schedule your fall lawn services.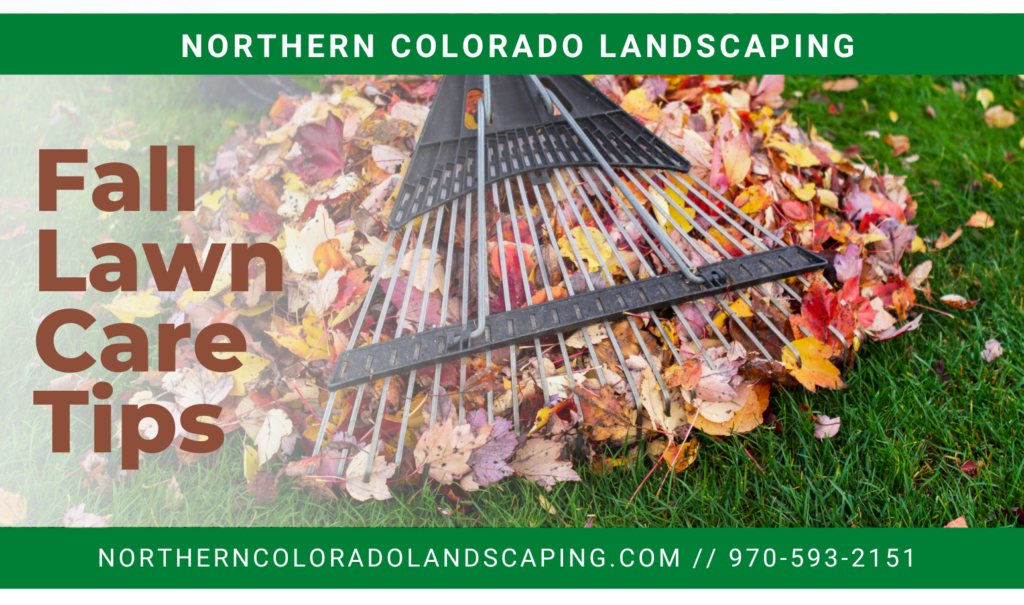 Colorado Fall Lawn Care Checklist
Colorado Fall Lawncare Checklist
Holiday Lighting Services in Northern Colorado
Also, the fall is a great time to start planning your holiday lighting. Our holiday lighting franchise, We Hang Christmas Lights of Northern Colorado provides all-inclusive holiday lighting services. All you have to do is select your bulb colors and we do the rest. We offer commercial-grade materials, installation, maintenance throughout the season, removal, and storage for one price! Call us today for a free consultation at 970-593-2151!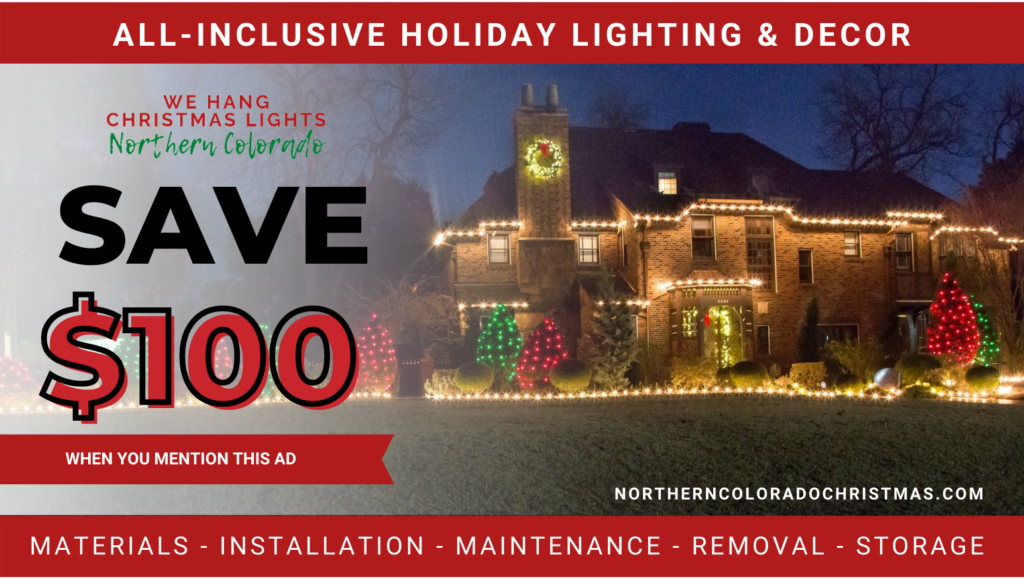 About Northern Colorado Landscaping
Northern Colorado Landscaping in Berthoud is a locally grown, family-owned and operated landscaping company. We provided a full range of landscaping and lawn maintenance services throughout Northern Colorado. Contact us today to schedule your free estimate!